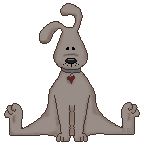 About The Owner
Hi, My name is Diane Zink, I am the owner/operator of
A Dogs' Choice, a pet grooming salon in N. Andover MA.
I began my career of over 25 years, by apprenticing to a professional pet groomer
that specialized in grooming dogs for breed shows.
After four years apprenticing, I attended Pedigree Career Institute and graduated in 1980.
I then accepted a position at Fairlawn Kennels in Wakefield MA and was quickly promoted to manager. After many years managing the kennel,
I was offered a position as an instructor at Pedigree Career Institute.
Which after careful thought I decided to accept.
After two years of teaching pet grooming
I decided to open up my own pet grooming business in a leased space at the
Woburn Veterinarian Hospital, after spending time there
I moved my shop to a separate location, near downtown Woburn MA.
After many years of running a successful grooming shop,
I decided I would like to further my knowledge of pet nutrition and pet retail,
so I accepted a job as assistant manager at Pet Supply Depot,
a large pet supply retail business. At this time I sold my grooming shop to my trainee.
I also taught Dog Obedience classes at the Pet Supply Depot, with my husband,
John Zink, a successful obedience trainer and breeder.
I quickly worked my way up to manager at Pet Supply Depot,
and that is where I started my extensive research in pet nutrition.
I have also completed courses in K-9 nutrition at Cornell University.
I do feel there is a strong tie between a healthy pet and good nutrition.
From there I went on to start a family, and began grooming out of my home in
Newton NH. Now that my daughter is in school, I decided I would like to open and run my business out of a separate location other than my home.
So, November of 2000 I opened my new location at
73R. Main St. in N. Andover MA.
I am also certified in animal CPR, have completed courses in
Animal Behavior at Cornell University and a member of the New England Professional Pet Groomers Association, and the National Dog Groomers Association.
I frequently attend seminars all over the USA to
further my knowledge in all aspects of pet care.